MAES courses support and prepare learners for the world of work.
Read more on the benefits of an employer partnership with Manchester Adult Education.

How will learners benefit?
Manchester Adult Education learners will have improved employability skills and a better understanding of the world of work through talking to employers directly, developing workplace skills, and receiving better careers information.
How will employers benefit?
Working with adult learners at MAES is an opportunity to find local recruits, shape employability skills, pass on enthusiasm for the sector, develop the workforce, and influence teaching. It is also a chance to get involved in the community and raise your profile.
What are the ways to be involved?
You could support by giving a career or employer talk, conducting mock interviews, hosting workplace visits, offering work experience placements, providing work-shadowing opportunities, or advising on the curriculum.
How much time will this take?
Commitment and time needed will vary depending on the offer of support. We would strongly recommend advance planning.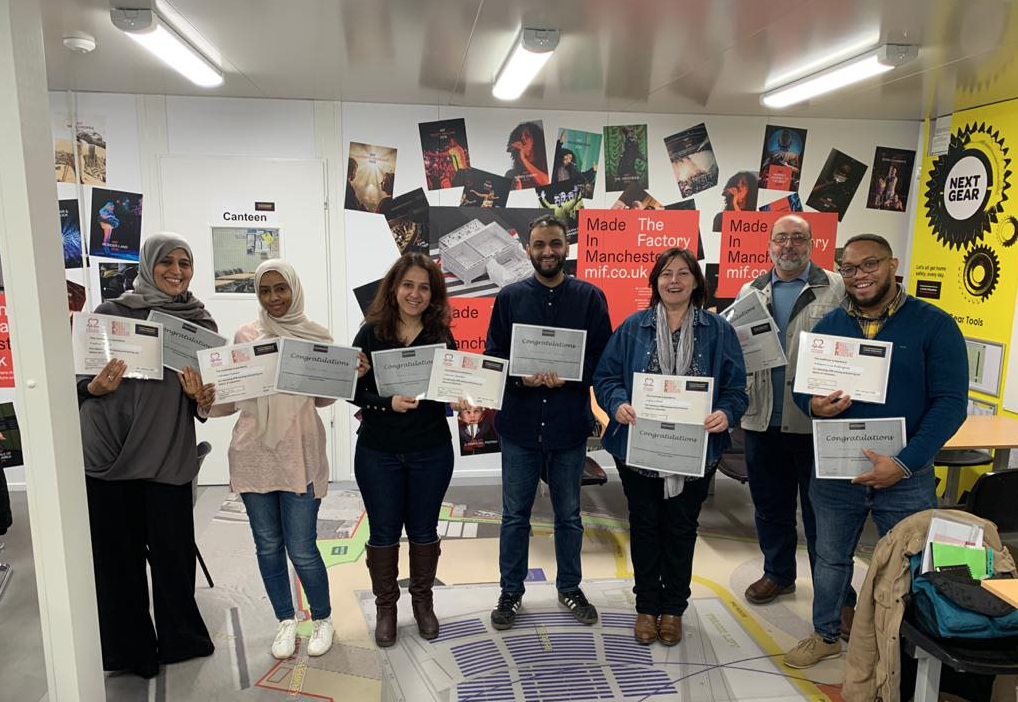 Employer Encounters and Engagement Activities

Why not visit one of our classes to give an employer talk, or offer a workshop on a work-related activity?

Your expertise could help our learners to secure employment, progress in their current career, and offer better understanding of real workplace skills and requirements. You might also find your next employee!

If you are able to support any of the activities below or are interested in a partnership with MAES to support your recruitment needs, please contact emma.langlois@manchester.gov.uk

Activity
Further information
Career fairs
Ever thought of holding a recruitment event? Why not have one at one of our centres? We could help you to promote your vacancies by supporting a small careers fair.
During the current situation we can support you with recruitment online. All our learners have access to online and face to face events.
Insight visits
Insight visits are short visits to the workplace to find out more about an organisation or specific job role. Are you able to offer an insight visit to a learner or small group of learners who are interested in a specific sector or job role?
Work experience
Work experience is a fantastic way for our learners to become used to the world of work and develop workplace skills. Work experience could be a day, a week, or even two weeks.
Employability support
Offering CV checks and mock interviews supports MAES learners to build confidence and be better prepared for job searching and application processes. It also supports employer's inclusive recruitment practices.
Employer Talks and Workshops
Could you offer to deliver a talk or workshop on a specific sector, job role or aspect of employability? This could be online or face to face.
Mentor our learners
Could you offer our learners a pre-career conversation? Our learners are looking for work in a variety of sectors and have questions about their chosen career path. It would be helpful to speak with a professional in that sector to gain a better understanding of routes to employment and get some useful actions to follow.