Supporting Families at Home
Our Family Learning tutors are here to support parents, carers and children of all ages.  We offer online courses for families, as well as personalised, one to one support.
We can help you to:
Support your children with their learning and development at home

Look after your family's wellbeing – and yours too

Build your confidence – in the family and in your community

Be part of a supportive network of other parents and carers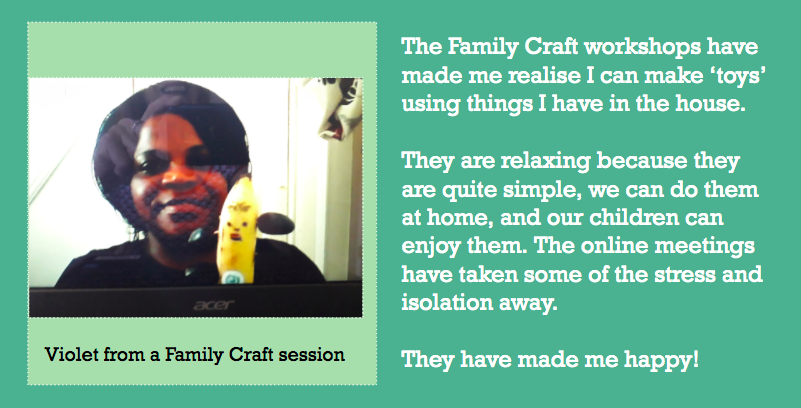 Online Family Learning Courses
From September we are offering free online courses which will help you support your children's learning. 
In July, August and September we are running online Welcome to Family Learning sessions so you can:
meet some of our tutors
learn more about our courses
find out how you can join a course
Course
Description
Course Length (weeks)
Family Phonics
This course will help parents to develop their knowledge of English letters and sounds as well as gain confidence in supporting their children with phonics.
6
Family Maths
This course will help parents to develop their own math skills and develop confidence with numbers with the support of experienced tutors
6
ESOL for Parents
This course will help parents learn about your children's education & health and development
They will practise reading, writing, speaking and listening skills for everyday family life situations.

In September, there will be a mixture of online courses as well as courses delivered in the community.

12
Creative History
This course helps parents and children to understand and enjoy historical topics through a mix of creative and fun activities.

6
Family Crafts
There are lots of simple, fun crafts you can do at home with things you already have. Get inspired in this workshop for crafty kids and parents.
6
Family Wellbeing
Find out how the 5 ways to wellbeing can help the whole family and learn about some simple activities to help you to relax, connect with each other and be more mindful.
6
Family Science
This course is designed to increase parents' confidence and understanding in science delivered in Key stage 2. There will be a focus on practical experiments that can be replicated at home with children by using everyday household items and materials.
6
Outdoor Adventurers
Outdoor Adventurers will give you and your kids lots of ideas to get you all outside, trying fun nature, art and bushcraft activities together
6
Share a Story
This course will help parents and children to feel happy and confident about sharing books together. Stories will be brought to life through fun activities, and will be linked to the school curriculum
6
Confidence Building
This course will help parents develop their own and their children's self-esteem and confidence.
6
Parenting
This course will help parents to bring out the best in their children by supporting their emotional needs.
6
Stress Management
This course will help parents to manage their stress and anger in everyday life situations
6
In September we are running a mixture of online courses and as well as a small number of courses in the community.

Sign up for a Welcome to ESOL for Parents sessions so you can:
meet some of our tutors
learn more about our ESOL for Parents courses
find out how you can join ESOL for Parents
Watch Our Family Learning Videos