Supporting Teaching and Learning in Schools
Supporting Teaching and Learning in Schools Level 3
The TQUK Level 3 Certificate in Supporting Teaching and Learning in Schools (RQF) provides you with the opportunity to develop skills, knowledge and understanding to enable you to work in the following roles; teaching assistant, classroom assistant, learning support assistant, additional needs assistant, pastoral/welfare support assistant, bilingual support assistant or foundation stage assistant.
The roles must be under the direction of the class teacher, whose lesson planning and day-to-day direction set the framework within which the individual works.
You must be in paid or voluntary work to enable an assessment to take place in the workplace. We suggest 2 days a week.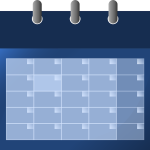 How is the course delivered?
The sessions will be delivered either in one of our venues or online, using Google Meet. You will access materials and complete assignments via Google Classroom and our EQUAL learning platform.
You will need a smartphone, tablet, laptop or PC and a good internet connection to join the online sessions and/or access learning materials and resources between sessions. You will need access to a laptop or PC to complete assignments throughout the course.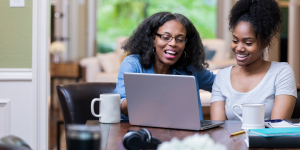 What will I study?
There are 11 mandatory units in the course.
Unit 1 – Communication and professional relationships with children, young people and adults
Unit 2 – Schools as organisations
Unit 3 – Understand Child and Young Person Development
Unit 4 – Understand How to Safeguard the Well-being of Children and Young People.
Unit 5 – Support assessment for learning
Unit 6 – Support learning activities
Unit 7 – Engage in personal development in health, social care or children's and young people's settings
Unit 8 – Promote children and young people's positive behaviour
Unit 9 – Support Children and Young People's Health and Safety
Unit 10 – Develop professional relationships with children, young people and adults
Unit 11 – Promote equality, diversity and inclusion in work with children and young people.
Guided learning hours (GLH)- 180 hours
Total Qualification time -320 hours
 Entry requirements
English GCSE/Level 2 Functional skills
Maths GCSE/Level 2 Functional skills or willingness to work towards
Confident digitally to enable the completion of assignments.
Placement or paid work in the sector.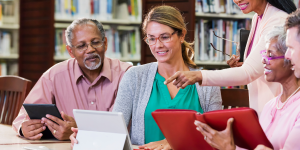 How will I be assessed?
For each unit, you will complete assessments that allow you to demonstrate your knowledge, skills and experience.
Assessments include:
Workplace/placement observations
Written assignments
Professional discussions
Presentations
Oral questioning
Witness testimonies
Reflective accounts.
You may need to speak to your line manager about any time that could be available to complete elements of the course.
To register to attend an enrolment /assessment session use the Apply now button below.
Progression
Employment or career development in the workplace
Higher Education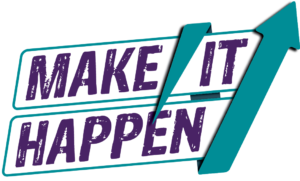 One of the most important things we can do is help you to prepare for employment and progress with your career. Our Make It Happen approach to CEIAG offers a variety of support including:
work related activities

employability training
work experience
careers guidance.