Level 4 Certificate in Education and Training
Our Level 4 Certificate in Education and Training is suitable for you if you would like to work, or already work, as a teacher or trainer within the adult and community learning sector, further education and/or work-based training. It's a professional, accredited qualification that builds on the Level 3 Award in Education and Training.  
To do this course, you will need to do a teaching placement for at least 30 hours in your chosen subject area, this can be either paid or voluntary. You will also need to choose a subject specialism.  
Alongside equipping you with the skills, knowledge and competence to work within the further or adult and community sector, this course will also help you to learn all how to plan, create, deliver and assess courses and lessons in your chosen area of speciality. 
Please find below a details of the where, when and how this course will be taught.
Start date: 5 January 2024
End date: 19 July 2024 
Location: Withington
Teaching day: Friday
Time: 9:00am-3:00pm 
Duration: 30 weeks
Are you interested in teaching English or Literacy?
If you're interested in teaching English or Literacy, we're pleased to offer a Level 3 Award in English for Language and Literacy Teaching which compliments our education and training award.
This course aims to equip learners with the skills and knowledge to meet entry requirements to study subject specific teaching qualification in literacy and ESOL.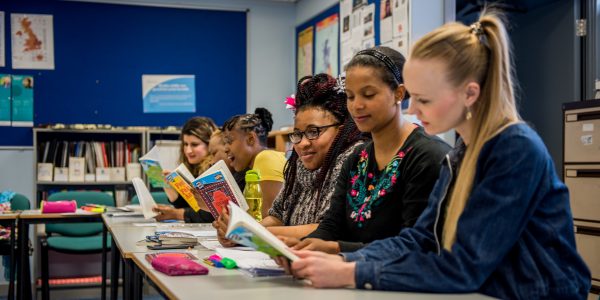 You will find a range of support on offer when you study with MAES. From our friendly and enthusiastic business support team, located in our learning centres, to our well-qualified and committed tutors.  
We are also home to Make it Happen – a service run by our dedicated Careers and Progression team who can provide expert knowledge and personalised support to prepare you for the next stage in your career. Find out more below.