Counselling Skills - NCFE CACHE Level 3 Diploma
The NCFE CACHE Level 3 Diploma in Counselling Skills is designed for those interested in using counselling skills as part of their functional role in a wide range of sector areas or looking to progress towards accredited counsellor status with one of the counselling professional accrediting bodies.
This qualification does not qualify learners to practise as a counsellor.
This qualification aims to:
provide learners with more in-depth knowledge of the use of counselling skills in everyday life and work, and the approaches that underpin the use of these skills.
The objectives of this qualification are to help learners to:
develop counselling skills
understand the different approaches involved in the use of counselling skills
appreciate the importance of self-development.
No real work environment placement is required for this qualification.
How is the course delivered?
The sessions will be delivered either in one of our venues or online, using Google Meet. You will access materials and complete assignments via Google Classroom and our EQUAL learning platform.
You will need a smartphone, tablet, laptop or PC and a good internet connection to join the online sessions and/or access learning materials and resources between sessions.  You will need access to a laptop or PC to complete assignments throughout the course.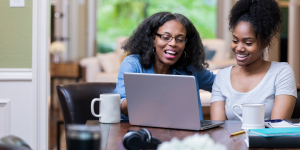 What will I study?
There are 5 mandatory units
Unit 1 – Developing counselling skills
Unit 2 – Theoretical approaches in the use of counselling skills
Unit 3 – Working ethically with counselling skills
Unit 4 – Counselling skills and diversity
Unit 5 – Counselling skills and personal development.
Guided learning hours (GLH)- 400 hours
Total Qualification time -270 hours.
 Entry requirements
English GCSE/Level 2 Functional skills or willingness to work towards
Maths GCSE/Level 2 Functional skills or willingness to work towards
Level 2 Counselling skills
Confident digitally to enable the completion of assignments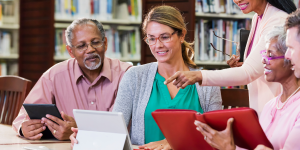 How will I be assessed?
For each module, you will complete assignments that allow you to demonstrate your knowledge, skills and experience.
Assessments include:
Written assignments
Professional discussions
Presentations
Oral questioning
Witness testimonies
Reflective accounts.
To register to attend an enrolment /assessment session use the Apply now button below.
Progression
Level 4 Diploma in Therapeutic Counselling
Level 4 NVQ Diploma in Advice and Guidance
Foundation Degrees in Counselling.
This qualification does not qualify you to practice as a counsellor. However, it can support your progression within employment in a number of roles including:
support worker (supported living)
healthcare support service worker
clinical healthcare support worker
mental health support worker
information, advice and guidance worker
health education/health promotion worker.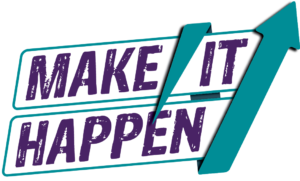 One of the most important things we can do is help you to prepare for employment and progress with your career. Our Make It Happen approach to CEIAG offers a variety of support including:
work related activities

employability training
work experience
careers guidance.