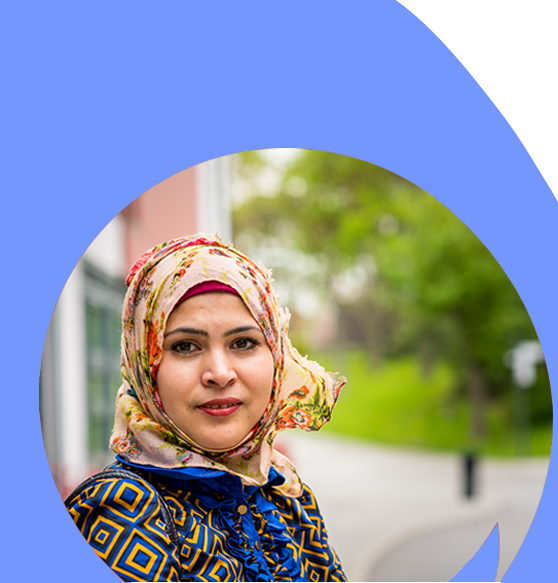 In my home country, I started a degree course at university. However, I only completed the first year and then I came to settle in England. When I arrived, my English skills were poor and my confidence in my abilities was low. This college has opened its door to me, supported me and helped me to pursue my dreams and reach my potential. This year I am studying GCSE English and Level 2 Maths.
I'm doing the Level 1 Health and Social Care course. I currently work in catering but I want to change my career. I'm interested in working in this sector as I want to help others and give something back to society. I'm doing a placement as part of my course, working in a hospital with patients with dementia.

This is giving me valuable experience. I've learnt a lot on the course so far. I'm much more aware of important issues like ensuring equality and not being judgmental. I've also developed my presentation skills, organisation skills and literacy skills through doing the assignments we have to do as part of the course. I've increased my confidence in speaking to people through my placement. There's a brilliant atmosphere in the class; the tutor is very friendly and we all get on really well as a class – we have definitely bonded!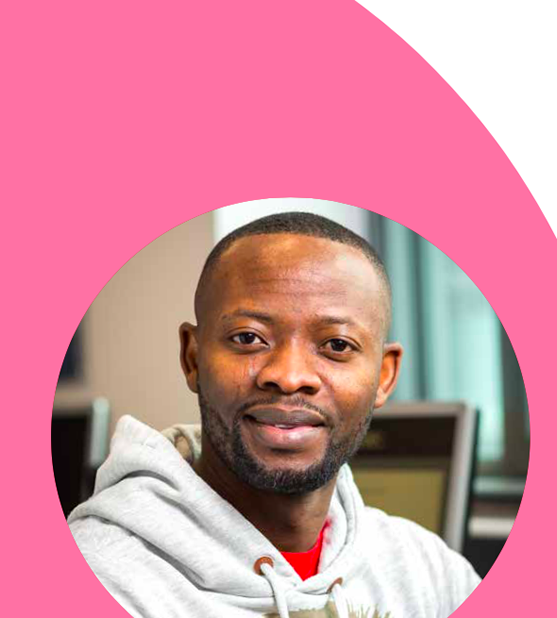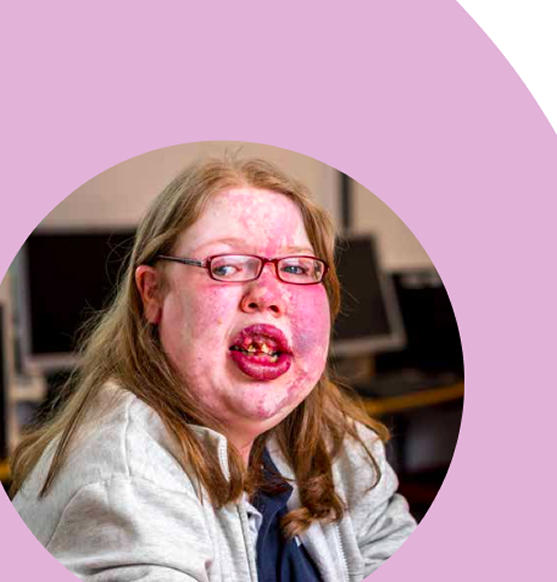 I'm on the STEP course. I started in September. When I started, I knew some friends from other schools I've been to, but I was still dead nervous. But we have a good time in our class, and even though I've got learning difficulties, I still enjoy learning! The teachers are really good.

As part of STEP I do a placement at a sports centre. My job there is to put all the information from forms onto a computer. It's good work experience to help me get a job in the future. We all work together on projects when we are at college. At the moment we are making a short film about our centre, giving advice to other people starting the course, so they aren't nervous about starting.

I'm also doing Functional English and Maths at the Avenue Learning Centre. I've learnt a lot about computers on this course too, as well as sending emails and links to people. I'd say to anyone thinking about doing this course – don't worry, everyone is nervous at first but as soon as you get there you'll fit right in.
I started doing some interpreting work for an agency and joined this course on their advice. Although I had some experience of interpreting I didn't know much about the theory and codes of conduct for different types of interpreting.

I also wanted to gain a qualification to help me get more work.

As soon as I started the course I knew it would be really useful. The tutor was very knowledgeable and kind, the other learners were friendly, and I realised I was learning a lot from the rest of the class. The role-play helped a lot – even as an interpreter with experience there was a lot to learn – new vocabulary, note-taking, practising what to do in difficult situations, and how to make everyone relax to aid good communication.

I feel a lot more confident now. Before, I had doubts about whether I was good enough – now, I know that even if I have a problem, I have ways to fix it. I'm also getting more work than I was before, with more agencies, which is great!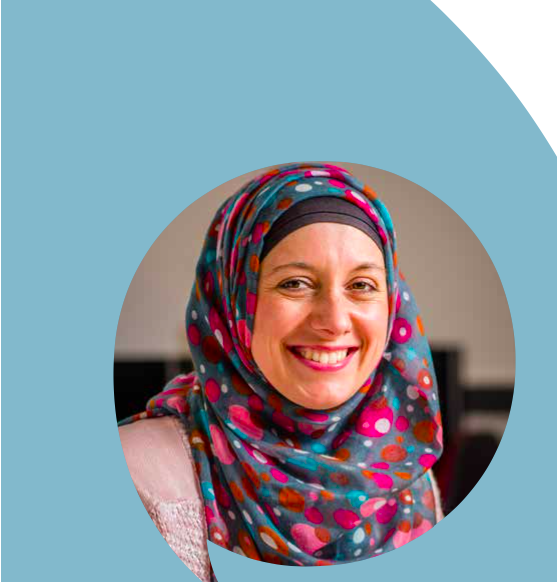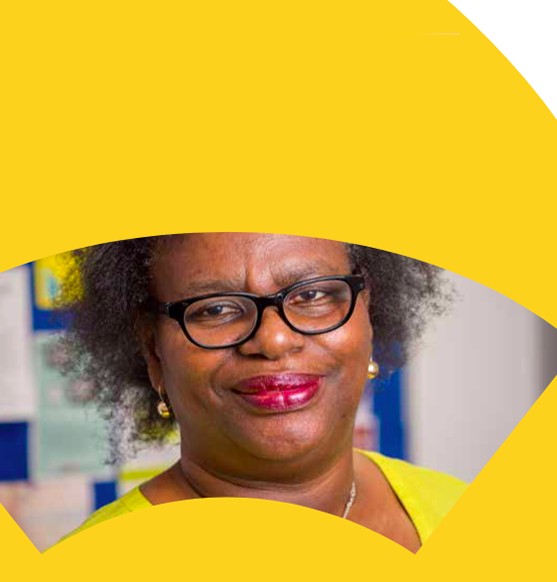 I am a 62-year-old Caribbean woman who has taken early retirement from work. I used a computer in my work as a social worker, but everything was pre-programmed. Since retiring I became a carer for my husband. I would like to re-enter the work market but felt I had to improve my dormant computer skills.

I plucked up confidence and attended the beginners' group. I felt that I had nothing to offer – I felt old and new technology left me all mixed up. At the classes I was very impressed with the tutor, as she took her time, and each week I learned something different.The introductory course was brilliant as it gave me the basic skills to use a computer, I have learned many new things and made new friends.
I would recommend this course. The teacher is very understanding and considerate, and the other learners are positive and friendly.

You need experience to get work in this area, so I've also been doing a voluntary placement in a primary school. I wasn't sure what to expect, but the course prepared me really well for the placement and I can exchange experiences and ideas with the other learners, who are also doing placements. It's definitely made me clearer about what I want to do, both in the near future and in my long-term plans.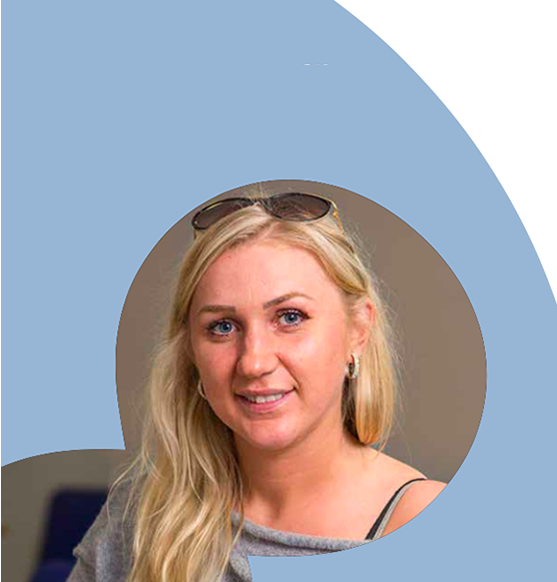 I was always complaining about my English being terrible, so my neighbour forced me to go to college! I'm glad I did the course because it's been good – I've been able to learn all the basics I'd missed before. I have my own cleaning agency and I felt embarrassed about my English with customers, but now I'm much more confident in communications with them.

The teachers here are very easy-going; they explain everything and make it easy for everyone. Also, the other people who work in the centre are friendly and helpful – they are so welcoming that you feel at home when you come in for the first time. To anyone thinking of doing a course, I'd say just do it, don't think about it. I just wish I'd come earlier.
In 2014, I came to the UK from Syria, where I was studying management at college, but the war forced me to leave. I was lucky to get a place on an ESOL Entry 2 course at Withington Centre. That class was a really good introduction to life in the UK and I really improved my language skills.

I then moved to Entry 3 at Longsight Library, where the tutor did a lot of work with us on job skills. We practised being in an interview, which was really helpful because I was looking for work. I had applied for three or four jobs and got interviews, but I never got the job. Then I had an interview for a chef post in a Jamaican restaurant in the town centre. My tutor gave me some website addresses to help me with the interview. I went to the interview feeling much more confident than before and I got the job. So now I am probably the only Syrian working as a chef in a Jamaican restaurant!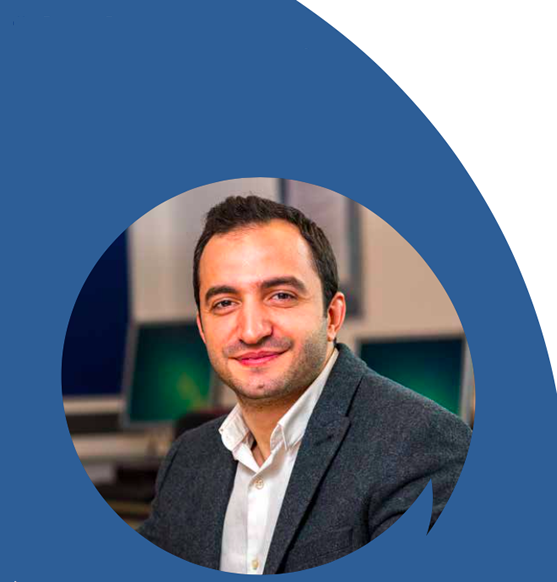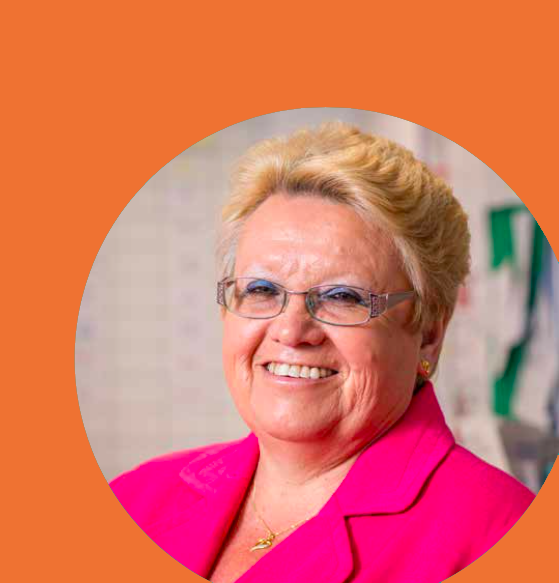 The Jobcentre in Cheetham Hill advised me to join the Work Club at The Avenue so I could learn to use the computer.  I was a complete beginner, having never used a PC, although I had typewriting skills from years ago.  I learnt how to use the keys and mouse and how to do basic word processing, as well as email and searching the internet. 

I am now enrolled on the Computers and Internet Entry 3 Award course, which will give me a recognised qualification and also continue to build my confidence and skills.

I would recommend the Work Club to anyone in my position and am currently encouraging my family and friends to join.  All the staff are lovely, friendly and very helpful.